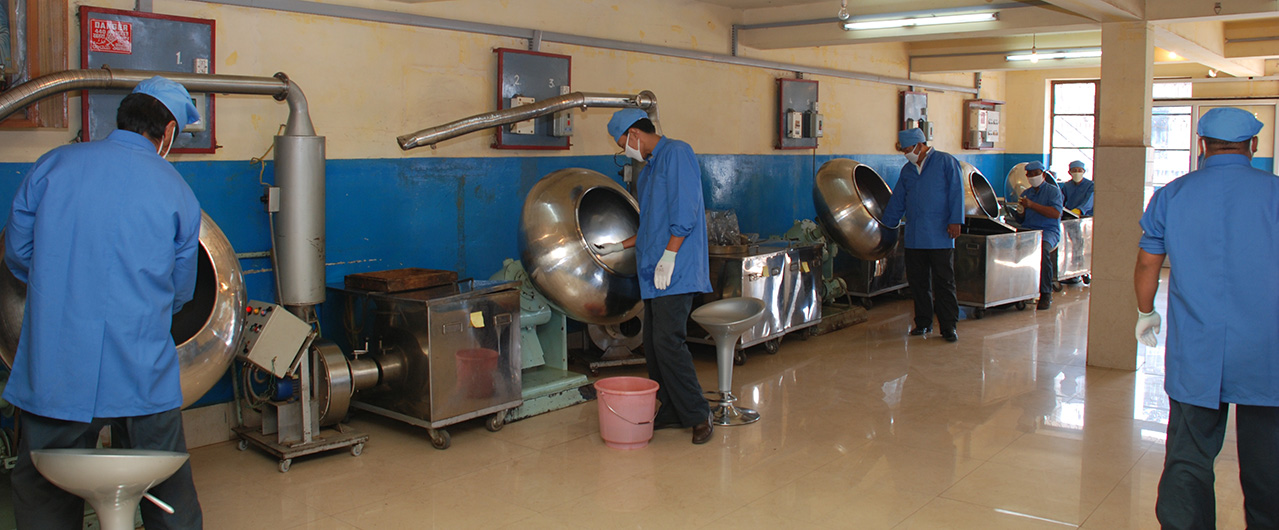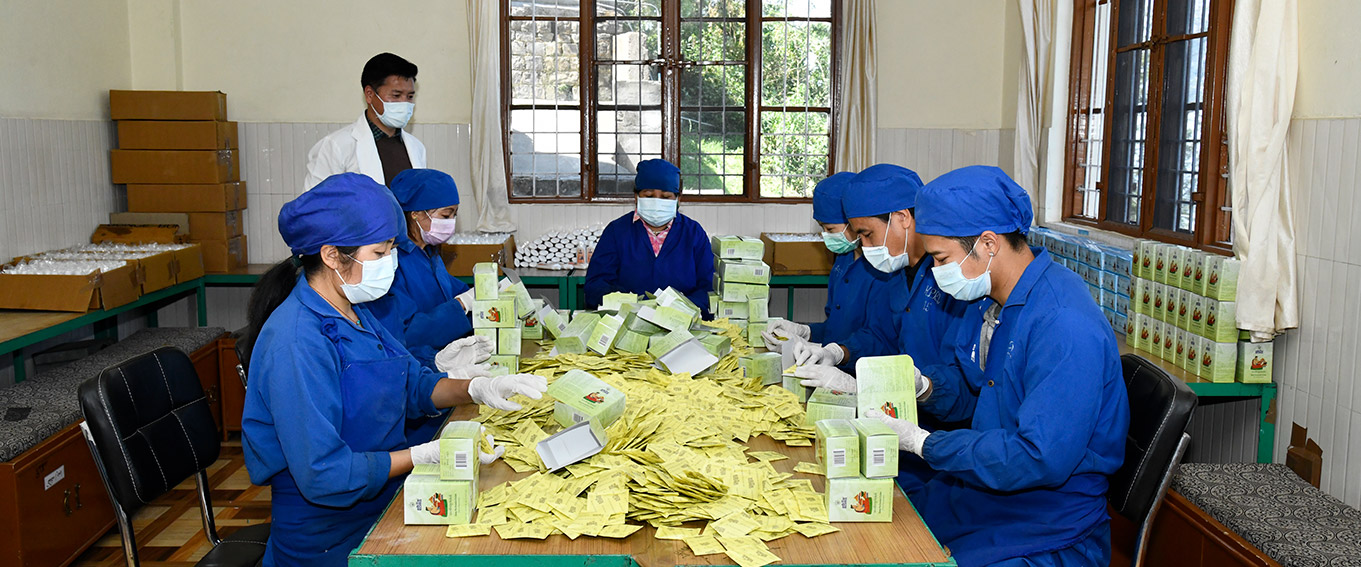 Slide Background
MANAGEMENT OF THE INSTITUTE
The main objective of Men-Tsee-Khang is to preserve, promote and practise Sowa Rigpa, the ancient Tibetan system of medicine, astronomy and astrology. It also aims to improve the health and sanitation of the refugees in particular and the public in general and to establish dispensaries in order to provide accessible health care to the people regardless of caste, creed or colour.Education and Higher Studies in the fields of Tibetan Medicine and Astrology, Research and collaboration with scholars and institutes in India and abroad between different healing systems and to produce Tibetan medicines in an environmentally sensitive manner are the important goals in the development of this ancient healing system.
Slide Background
Quality Control department has shown a significant progress in providing the best quality of Sorig herbal products and medicines.It has covered all the stages from collecting the raw material to the final finished product manufactured from Men-Tsee-Khang Pharmacy, Dharamshala & Chauntra and Herbal Product Research Department.
Slide Background
The Pharmacy Department of Men-Tsee-Khang was established in 1961 in India by H.H the 14th Dalai Lama and headed by Dr.Yeshi Dhonden. Under his guidance, the medicines were manufactured and produced manually with a handful of workers due to the limited resources, also medicines and health services were offered free of charge.
Slide Background
Herbal product research department established by Men-Tsee-Khang has largely contributed to the production of Sorig herbal products and supplements based on the formulations mentioned in the Tibetan Medical text. This department has carried continuous research and study to produce various types of herbal products considering public health and rejuvenation of the body. These Sorig products and supplements not only boost the energy of the body but also strengthen the immunity and protect from different deficiencies.
Providing Scholarship
Providing Free Medicine
Men-Tsee-Khang External Emergency Team
Friends of mentseekhang membership
Men-Tsee-Khang membership allows members to join Men-Tsee-Khang family and gets to keep tracks on its activities,ventures, and receive invitation to Special Events.
Slide
My mother is suffering from serious sciatica. But nobody can heal the wound of my mother. We go everywhere in all fields of medicine like allopathic, homeopathy, But we don't found any cure. But one day I came here and after taking the medicine my mother is fully cure. Now the happiness come in our family again. People think Tibetan medicine is not good, but I think it is the best medicine in the world. No side effects of this medicine.
Slide
When I have consulted Tibetan medicine clinic of Bangalore after Angioplasty, done during December, 1995 and consulted for severe joints pain, allergic asthma (bronchitis), less appetite, gastric trouble, sinusitis, high cholesterol, hypertension etc.Since 4 years I have been regularly taking medicine by consulting the doctors once in 15 days without any break and hence the results are unbelievable and I am completely relieved from Asthma, gastric, hypertension, sinusitis and even the cholesterol also under control and you may refer the lipid profile enclosed along this.