Tibetan almanac is prepared based on the 'Tibetan Astro-Science', which is one among the ten different sciences of Tibet. The almanac becomes indispensable for understanding the movements of the sun, the moon, stars and planets and through it four seasons, predictions of weather, right timing for sowing crops and shifting of camps for the nomads. In Tibetan almanac the year starts from 3rd lunar month. The astrological department usually publishes almanac around the month of October. The almanac would be available for sale immediately after its publication.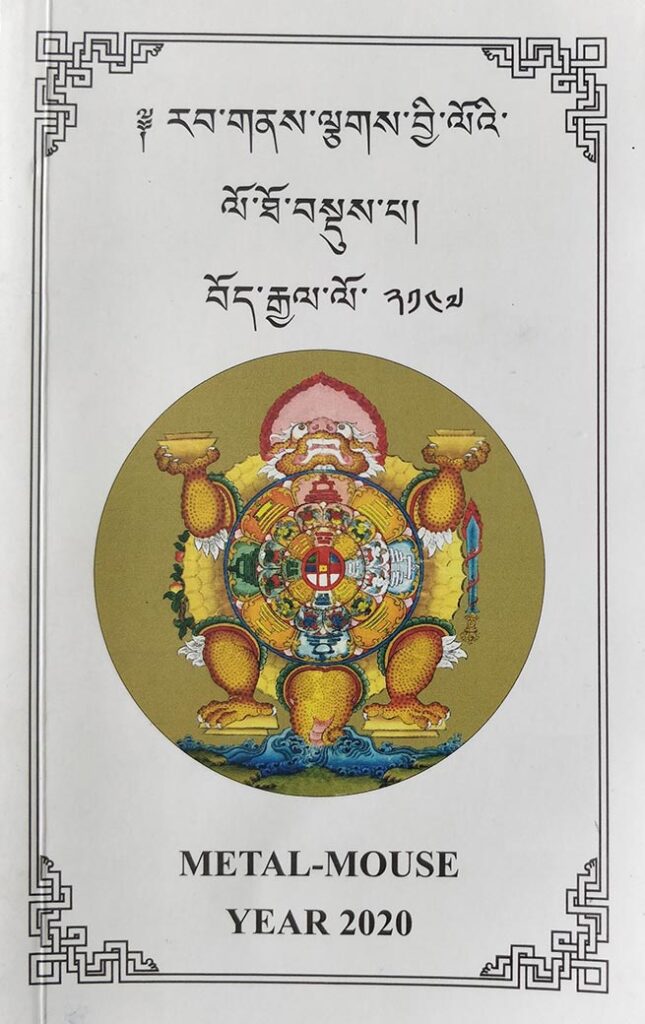 This brief version of almanac is made in line with the modern day pocket dairies and therefore it is easy to carry and more user-friendly. It has yearly forecasts of weather, natural calamities, monthly empty vase directions, official holidays, rainfall-prone days and etc. The pocket diary is published in English-Tibetan version and it is available for sale around the month of September.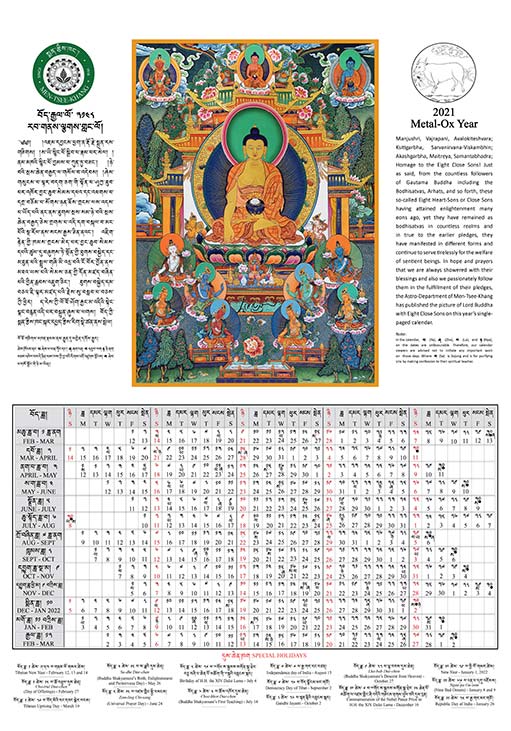 This wall-hanging one-paged calendar has picture of deities and its explanations. It also contains the names of months, solar and lunar days, (Sa) Sojong (practice of confession) and other important days. The sign 
symbolizes full moon day and
symbolizes new moon day. All the red-marked numbers are Sundays, second Saturdays, fourth Saturdays or other official holidays. This one-paged calendar becomes available for sale around the same time of pocket diary.