23 March 2023: Men-Tsee-Khang (MTK) marked its 62nd founding Anniversary since its establishment in India and 107th year in Lhasa, Tibet. Mr. Dawa Tsultrim, Secretary, Department of Health, Central Tibetan Administration (CTA), graced the anniversary program as the Chief Guest. Dr. Anil Kumar Garg, Deputy Director, AYUSH Kangra Zone; Mr. Deepak Padma Kumar, Director, Liaison Office, Dharamsala; Mr. P.P Singh, Municipal Commissioner, were welcomed as Special Guests. Among the other dignitaries present were the Tibetan Settlement Officer, representatives of Monasteries, Tibetan NGOs, CTA, and news reporters. Unlike before, the heads of MTK branch clinics/departments had also gathered at the program.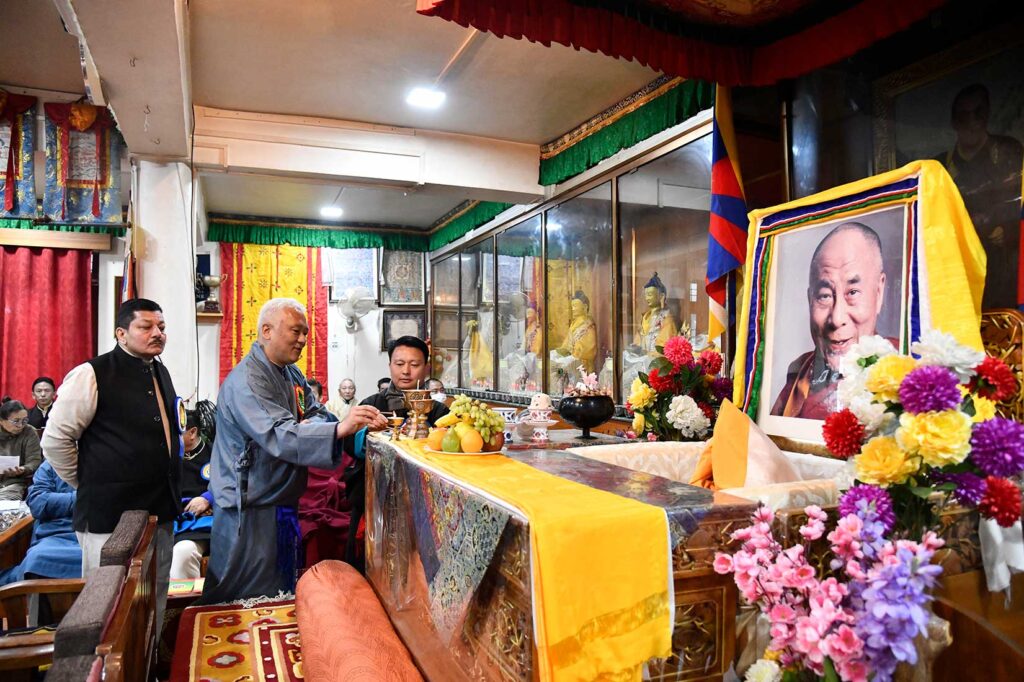 ---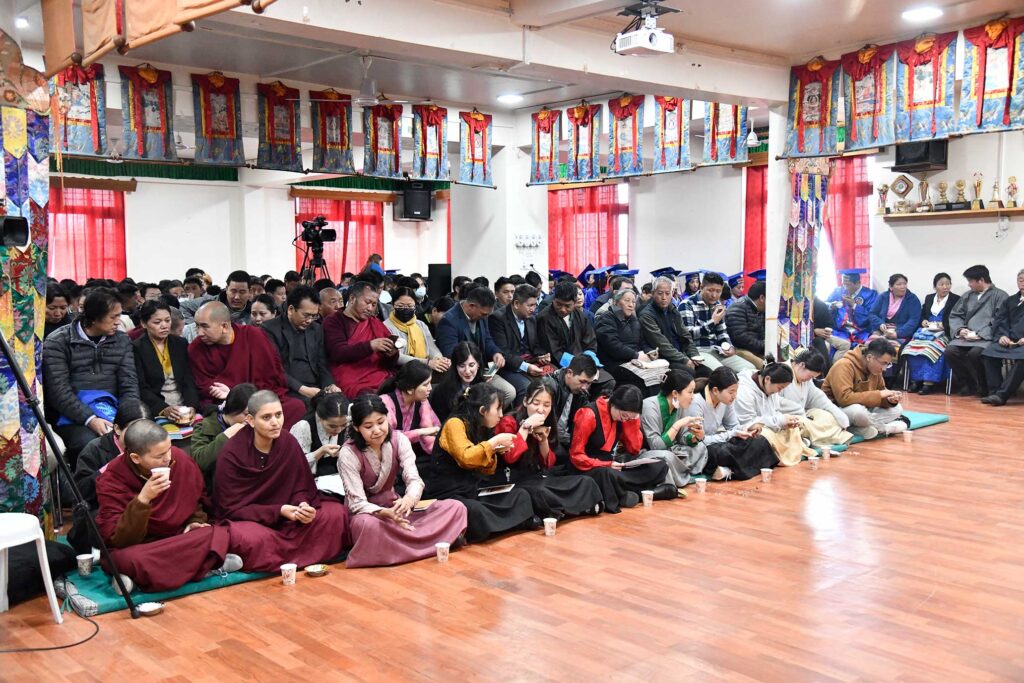 The opening ceremony commenced with the lighting of butter lamps to the portrait of H.H. the Dalai Lama by the Secretary of DoH, MTK Director, and the Deputy Director of AYUSH Kangra Zone, followed by recitation of the Yuthok prayer, during which the ceremonial rice and butter tea were served to all. Mr. Thupten Tsering, the director of MTK, gave a welcome speech in which he briefed the institute's history, highlighting how far it has come since its establishment. On behalf of the institute, he thanked the supporters of Men-Tsee-Khang who have aided various causes of the institute.
Dr. Anil Kumar Garg also gave a speech in which he applauded the institute for its various aspects, including its pharmaceutical, astrology, and Research departments. He addressed the students that the real challenge is outside while practicing medicine and working towards the welfare of society. Mr. Dawa Tsultrim, in his keynote speech, emphasized the importance of practicing compassion while attending to patients. He lauded the efforts of Men-Tsee-Khang in benefiting the exiled Tibetan people.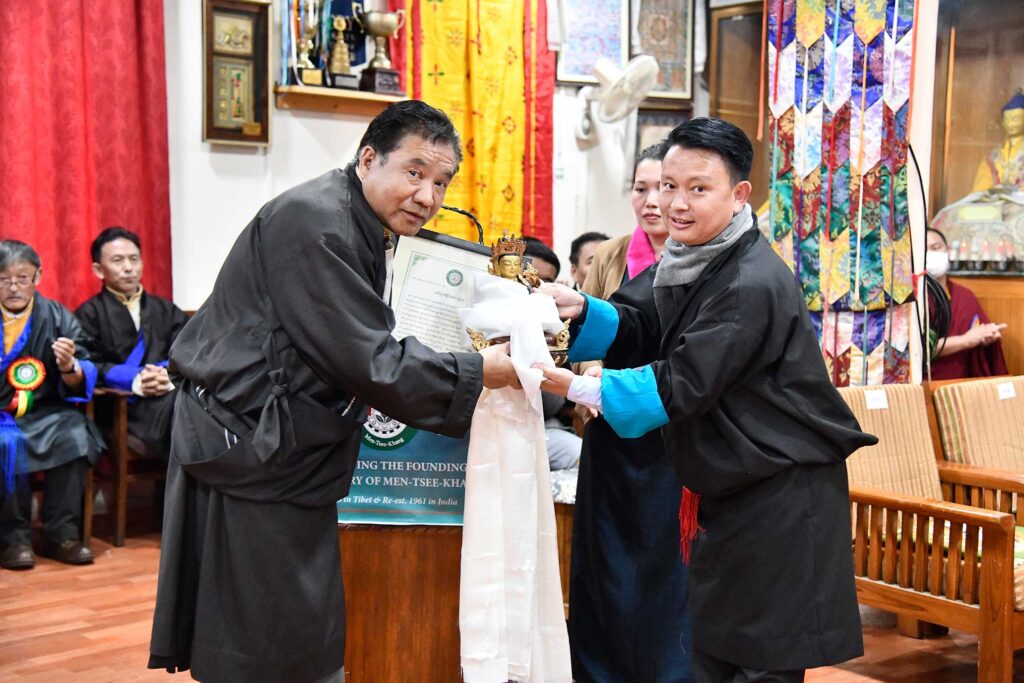 During the event, Dr. Tsewang Tamdin was honored in recognition of his 45 long years of service to the institute and humankind by presenting an appreciation letter & gifts. The MTK staff that had completed their 20 and 30 years of service were commended with mementos. MTK College Sowa-Rigpa handed out certificates and cash rewards to the graduating 20th Batch Kachupa (Sowa-Rigpa course Degree) students and the rank holders, respectively.