Sustainable Cultivation of Medicinal Plants
The main objective of Men-Tsee-Khang is to preserve, promote and practise Sowa Rigpa, the ancient Tibetan system of medicine, astronomy and astrology. It also aims to improve the health and sanitation of the refugees in particular and the public in general and to establish dispensaries in order to provide accessible health care to the people regardless of caste, creed or colour.
Education and Higher Studies in the fields of Tibetan Medicine and Astrology, Research and collaboration with scholars and institutes in India and abroad between different healing systems and to produce Tibetan medicines in an environmentally sensitive manner are the important goals in the development of this ancient healing system.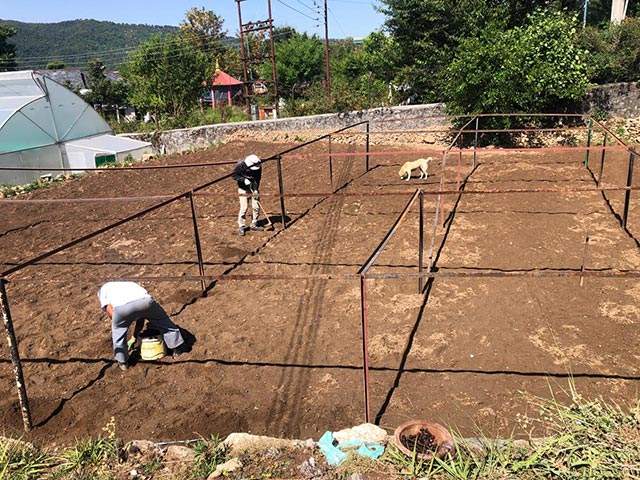 From the beginning of 1998, this Institute has taken initiative in the project on cultivation and conservation of rare and endangered medicinal plants. The objective of cultivation project is to reintroduce nearly extinct species in their natural habitat and to protect and domesticated, conserve and propagated the rare and endanger medicinal plant for long term sustainable of medicinal plants in their natural habitat. The cultivation is encompassed according to rule made by WWF and TRAFFIC India; thread statue selection of medicinal plants in the Northern and Northeast regions of Trans-Himalayan belts. Tibetan medical & Astrological Institute has been selected the some rare, endangered and nearly extinct medicinal plants basis on their natural habitat, range of altitudes, locations, topography and climate requirements and cultivating in the four pilot project sites.
The four pilot cultivation programs basis on the natural habitat of medicinal plants and attempt to protect selected species of Tibetan medicine and provide sources of plants in natural habitat.  These are; Sonada in Darjeeling (West Bengal),  (5 acres at Sonada, 2140 meters) this site was first initiated pilot cultivation program since 1998, the inception of cultivation programs. In this site cultivated  such as Inular racemosa and Meconopis sp. Berberis asistata &  Saussurea lappa.
Agling in Ladakh, (15000sq ft) this site has been initiated 2005. The cultivated some of rare and endangered high altitude cold desert climate medicinal plants such as Hippophae rhamnoides (Sea-buckthorn), Hypecoum leptocarpum Hook.f.et Thoms and Inular racemosa.  

KITPI is another cultivation site located in North-East of India, (3 acres of land) Tawang, and District of Arunachal Pradesh, where the local Tibetan inhabitants provided some land to Men-Tsee-Khang for cultivation of medicinal plants such as Chaenommeles specious. (Sweet).Natal, Piper cubeba L.f. and Berberis ariatica Roxb.ex DC syst.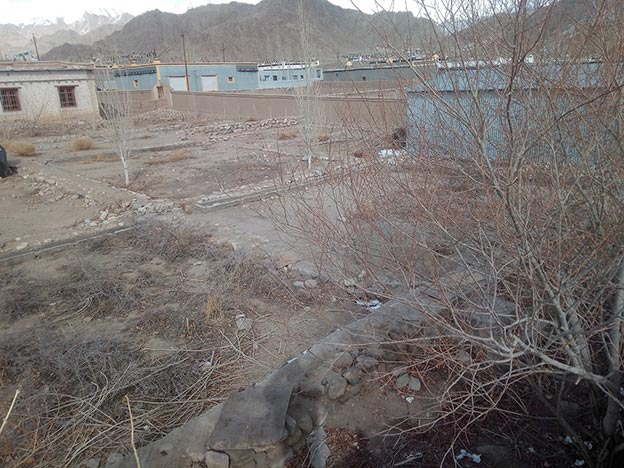 Chauntra  (Himachal Pradesh) cultivation site is commenced from year 2011. It is newly set up for cultivating some unique and rare medicinal plants of Tibetan medicine. We attempt to domesticate several species  such as Carthamus tinctorius L.,  Saussurea lappa, Adhatoda vasica, Hedychium spicatum Han ex. Smith, Herpettospermum peduncluosum (SER) Baill,  Podophylllum emodi and Inular racemosa L. Arctium lappa .
We resort cultivation of medicinal plants through natural farming techniques in conservation of medicinal plants with emphasis laid on the in-situ conversation rather then ex-situ. Theses steps are never omitted during the cultivation practices. Utilization of chemical fertilizers may increase the quantity in the production of plants for a certain proximate periods, but it may bring undesirable side effects later. On the other hand, it plants are cultivated through organs framing in its own natural environment., it will surely be able to absorb the required nutrients for it growth and acquires higher therapeutic proprieties.
Upon request from the faculty member of the institute, short training courses on cultivation and conservation, bases mainly on the traditional knowledge are being imparted at the center and at other institutional areas.