Men Tsee Khang, in collaboration with Tibet House Brasil, São Paulo, Brazil, organized an outreach tour to Brazil, South America, from April 21 to May 29, 2023. It aimed to promote the Sowa Rigpa system of Tibetan medicine and Astro-Science. The 40-day Tibetan Medical and Astrology tour in Brazil was a unique and exciting opportunity for individuals interested in Tibetan medicine and astrology to learn from experts in the field. It also aimed to promote cultural exchange and understanding between Tibet and Brazil.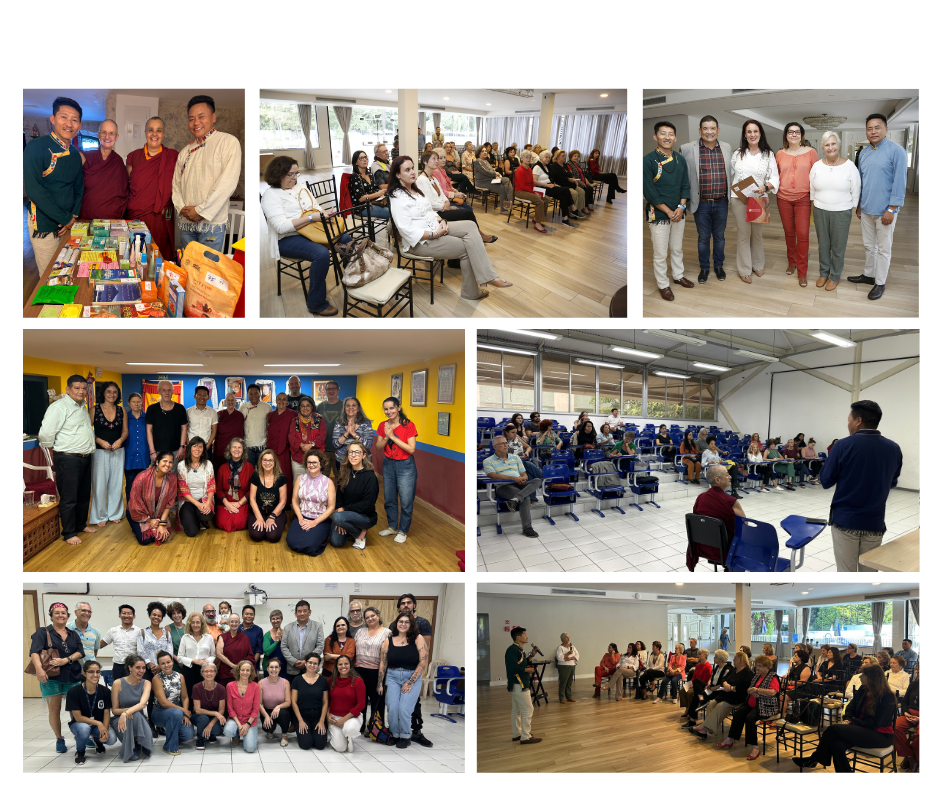 Dr. Lhundup Dorjee and TASP Ngawang Dorje covered several cities and locations across Brazil. The tour started at Sakya Tsarpa Monastery, Cabreuva, where participants were introduced to the basics of Tibetan medicine and astrology and private consultations. In Centro Shiwalha, Rio de Janeiro, participants had the opportunity to attend workshops and lectures on advanced topics in Tibetan medicine & Astrology and knowledge exchange with Dr. Viviane Stern, Jardim Botanical of Rio de Janeiro, on the preservation and cataloging of plants. They also gave talks at Federal University (UFES), Vitoria, to indigenous researchers. The tour concluded in Tibet House, Sao Paulo, where participants had the opportunity to attend a traditional Tibetan medicine and astrology ceremony and private consultation.
Apart from lectures, Participants had the opportunity to receive practical training in Tibetan medicine and astrology, including pulse diagnosis and the preparation of herbal remedies, and discuss TMAI Herbal products like supplementary diet like pills, teas, creams, incense, etc.
The tour increased awareness of Tibetan medicine and astrology among the Brazilian public, with 120 patients taking health consultations and 105 interested people with Astro-oral consultation. The series of lectures attracted a large audience, with around 350 people gathering for Tibetan medicine lectures and Astro-science lectures.
Men Tsee Khang would like to thank Lama Rinchen, Sakya Centre, Cabreuva; Ven. Namdol, Study Center of Tibetan Buddhism Shiwalha; Mr. Denise, Nga Yabling Centre; and Domingo Martins and Ven. Kunsang, Victoria; and Mr. Jigme Tsering, Representative of H.H. the Dalai Lama Tibet House, Sao Paulo, for their support during the tour.